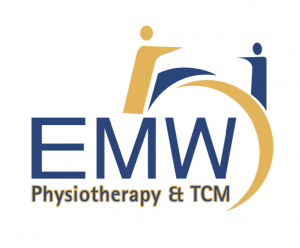 Providing best quality care to every patient with attention to seamless integration of Western and Eastern medical interventions, leading to improvement in quality of life.
To be a leader in providing first-class integrative, synergistic healthcare services based on the latest medical evidence.
Principal Physiotherapist
Master in Manual Therapy (University of Western Australia)
Bachelor of Health Science (Physiotherapy) (University of Sydney)
Diploma in Physiotherapy (Nanyang Polytechnic, Singapore)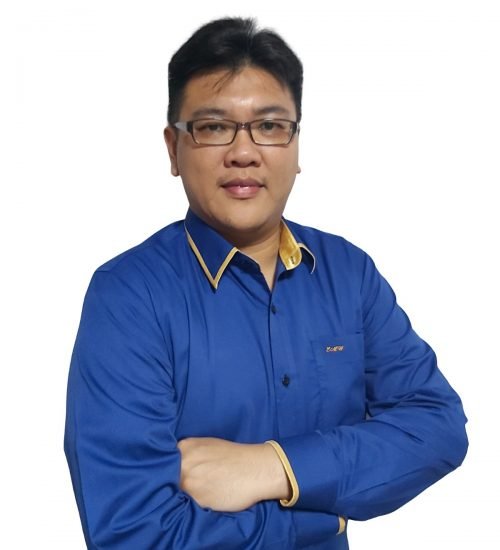 Specialty: Musculoskeletal Disorders
Manual Therapy
Soft/Deep Tissue Mobilization
Joint Mobilization/Manipulation
Sports Rehab
Pain Management
Postural Assessments/Corrections
Strengthening Exercises
Calvin first started his physiotherapy training at Nanyang Polytechnic, following his A-Levels and National Service, graduating in 2003 with his Diploma in Physiotherapy. He later went to complete his degree with The University of Sydney with a Bachelor of Health Science (Physiotherapy) in 2004 and proceeded to complete his Master of Manual Therapy from the University of Western Australia (UWA) in 2006.
He started work in Tan Tock Seng Hospital before moving over to Alexandra Hospital, spending 3 years in the Alexandra Sports Medicine Centre and the out-patient physiotherapy department.
While working in Alexandra Hospital, he was awarded the Service Champion Award several times, as well as the Excellence Service Award (EXSA) (Silver) conferred by SPRING Singapore in 2006.
He was seconded from Alexandra Hospital to Jurong Medical Centre in 2006 to set up the Rehabilitation Department and was overseeing the department's operations until he left for the private sector.
Through his years as a physiotherapist, Calvin had experience working with both local and international athletes, recreational and elite across multiple sports. He was attached to the Singapore National Under-18 Soccer Team for 3 years, covering the team in the local Prime League and also travelling with the team for their overseas tournaments. He was part of the team that won a Bronze medal in the Asian Schools' Soccer Tournament held in Singapore in 2002, playing against Asian powerhouses like Korea and China. In 2003, he was called up to the National Soccer Team as part of the Physiotherapy Team, working with the team for the pre-World Cup Qualifying competition. He was also involved with Geylang United and Sengkang Marine youth development teams.
Besides soccer, Calvin was also actively involved in rugby. He assembled a team of physiotherapists to provide coverage for the IRB Rugby 7s (Singapore) in 2005 and was actively involved in providing physiotherapy coverage for the Singapore Cricket Club International Rugby 7s for almost 10 years. He was also the team physiotherapist for a local rugby club and for Anglo-Chinese School (Independent). Calvin's involvement in sports also included a few Singapore Standard Chartered Marathons and Army Half Marathons.
He is a strong believer of "Prevention is BETTER than a Cure" and this stems from his personal experience as a school athlete representing his schools in multiple sports and also recovering from his severe low back pain that he suffered while serving his National Service. To achieve his belief, Calvin has done numerous public talks on injury management and prevention and had been featured in magazines and newspapers articles, sharing his views on injury prevention and management. He had also done a couple of live radio interviews on both Love97.2 with Violet Fenying, and on 938LIVE, with Daniel Martin, taking in questions and answering them live on air. He consistently updates his knowledge by going for courses, both local and overseas. Consistently upgrading of his knowledge, Calvin started to be more exposed to scientific evidences of the role of alternative medicine in patients recovery. Through his years of practice, he has frequently worked together with Traditional Chinese Medicine Practitioners to aid in the faster recovery of his patients through acupuncture to manage patients' pain so that they can do their exercises pain-free.
Calvin had also served on the Singapore Physiotherapy Association Committee as the Co-Chairperson for Membership in 2014/15. During that term, Singapore had hosted the World Confederation of Physical Therapist (WCPT) Congress 2015, which he had the honor to assist in hosting the world's delegates in Singapore, learning and interacting with the best minds in research in the world of physical therapy.
Calvin had also spent time giving back to Nanyang Polytechnic's Physiotherapy Program in the School of Health Sciences, first as a Part-Time Lecturer in 2007 and was a Clinical Instructor to the physiotherapy students and assisted in running the student clinic in the school until the migration of the Physiotherapy Program in March 2018.
Masters of Medicine in Gynecology (TCM), Liaoning University of Chinese Medicine (LUCM)
Bachelor of Science (Biomedical Sciences), Nanyang Technological University
Bachelor of Medicine (TCM), Beijing University of Chinese Medicine (BUCM)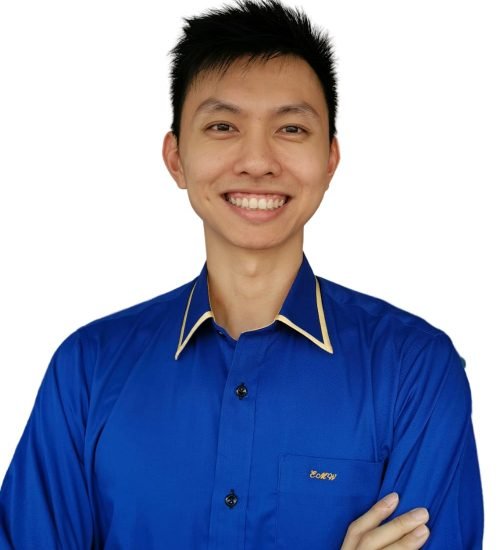 Specialty: Sub-fertility and pain management
Musculoskeletal Disorders Management
Pain Management
Fertility Treatment
Pre-IVF Preparation
Women's Health
Gastroenterological Disorders Management
Edmund was one of the initial batches of the Traditional Medicine Program of NTU, when they started. He graduated from Nanyang Technological University(NTU) and Beijing University of Traditional Chinese Medicine(BUCM) with a double degree in both Biomedical Science(Hons) and Traditional Chinese Medicine(TCM) in 2014. Edmund's interest in advancing his knowledge and skills in the TCM's role in aiding in fertility inspired him to pursue a Masters in Gynecology from Liaoning University of Traditional Chinese Medicine(LUCM) in 2018.
His passion to pursue his knowledge in Traditional Chinese Medicine was rewarded with a scholarship from Singapore Thong Chai Medical Institution(STCMI) before he left to BUCM for his studies. Upon his return, he worked at Singapore Thong Chai Medical Institution(STCMI) in 2014, treating multiple patients with suffering digestive disorders, musculoskeletal disorders, diabetes, neurology, respiratory diseases, etc. His passion and dedication to his profession led him to be subsequently promoted to Sengkang Clinic Supervisor after 3 years, and was later promoted to Team Lead of the Fertility Team of STCMI a year later. 
Musculoskeletal Disoders
During his time in STCMI, he had treated many patients with sports injuries, muscle strains, IT Band tightness and neck, knee, ankle, hip and back pains. He understands that athletes would want to return to their game as soon as possible and attempts to reduce pain enough so that his patients can return to a modified level of training, in hopes of maintaining and eventually returning to full activity levels. 
His combined expertise in acupuncture, cupping, guasha and herbal prescriptions has allowed his patients to achieve a remarkable level of success, especially with musculoskeletal injuries and chronic pain disorders.
He also believes that Physiotherapy and TCM can work hand in hand to achieve a speedier recovery after a surgery or an injury. Therefore in EMW Physiotherapy & TCM, he works closely with Calvin to achieve a holistic integrative treatment approach for his patients.
Women's Health and Fertility Issues
Edmund's keen interest in fertility and women's health, has led him to help many patients conceived naturally or supported them during their IVF treatments to conception. His training in his Masters program have bettered his understanding of the use of TCM in Artificially Reproductive Technology(ART), and is the best representation of how East Meets West in the medical world.
Bilingual and equipped with knowledge of both Biomedical Sciences and TCM, he has helped many patients of all races to successful conception. In our high stressed working environment leading to a decreasing birth rate, he believes active participation in treatment and disciplined lifestyle changes are key to overcoming fertility barriers. He is immensely passionate about working with intended parents to not only improve the chance of conceiving but to give a child the best start to a healthy life.
Gastrointestinal Disorders
Through his years of clinical experience, he has witnessed how patients with chronic gastrointestinal disorders such as chronic gastritis and irritable bowel syndrome(IBS) have greatly lowered their quality of life. Using TCM herbal prescriptions and acupuncture, Edmund has successfully treated patients with chronic gastritis and IBS, presenting symptoms such as nausea, vomiting, bleching, bloatedness, heartburn, constipation and diarrhea.
Community efforts and talks
He has also given numerous public talks in community centres, topics ranging from "How can TCM help your knee pain", "Manage your neck & shoulder pain with TCM" to "TCM management in Irritable Bowel Syndrome(IBS)". He hopes that with better education, patients can recover faster and sustain a better quality of life longer.
In February 2019, invitation by  Department of Obstetrics and Gynaecology and Urgent O&G Centre of KKH Hospital (largest hospital specialising in healthcare for women and children in Singapore), he gave a talk regarding TCM and its uses in sub-fertility to doctors and health professionals. This is the first step in letting Western doctors and nurses know how TCM worked scientifically, and that better bridging between East and West, one day both hands can merge to provide a more holistic approach towards fertility issues. 
In Aug 2019, again upon the invitation of Reproductive Medicine Department of KKH Hospital, he was invited as a speaker for a public forum, entitled "Making A Baby: Things You've Always Wanted To Know But Just Too Afraid To Ask".  This forum further enhanced the understanding between Eastern and Western Medicine.